Dave Harm of daveharm.com has kindly awarded this a site his monthly "Pass It On" award.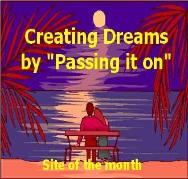 Check out his blog Naked Daze with Dave too co-authored  with Snowdrop for some great inspiration poems and posts.
Rather nice to get my first proper "award" and not the bogus "Health Insurance scam awards I've been sent in the past.