Took the prize for best gluten-free cake I've made so far.
Adapted from this recipe.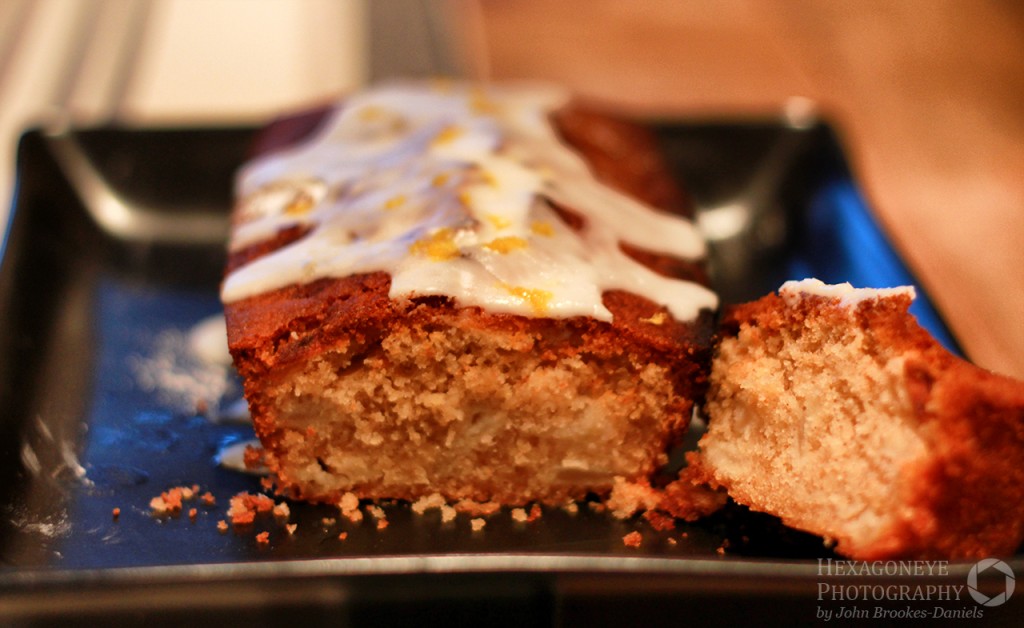 Ingredients
125g butter or margarine
75g sugar
2 eggs
125g gluten-free plain white flour (Doves Farm)
1 heaped teaspoons gluten-free baking powder
2 small-sized apples
Juice of 1/2 lemon
1 tsp Ground Cinnamon
Lemon Icing
100g Icing Sugar
Juice of 1/2 lemon
Mix together the butter, sugar and eggs until creamy.
Add the flour and baking powder.
Peel and chop up the apples into small chunks and add to the mixture along with the lemon juice.
Fill the mixture into your baking tin – I used a Large Silicon Loaf Tin as it's easier to get the cake out as gluten-free cakes can be more crumbly.
Bake for 45-60 minutes at 180C
Leave to cool.
For the icing just mix the Icing sugar with the Lemon Juice and pour on top of the cake, then grate the rind of the lemon on top.