Turn's out I'm a big old softy at heart, my girlfriends kids made yesterday "John's Day" and "Mummy's boyfriend day" as a substitute to Fathers day. They'd made me cards with lovely messages and spent ages making me presents, took all I could not to blub there and then when they gave them too me.
After that we all went down to play on Southsea beach and eat ice cream. The evening was my girlfriend and I going out for a very nice dinner with my folks at Edwinns in Fareham.
Great days like this were not even dreamed of when I was drinking and took a while to start happening in recovery but I'm bloody glad I stuck with it and got the opportunity to live a life full of The AA Promises.
Southsea beach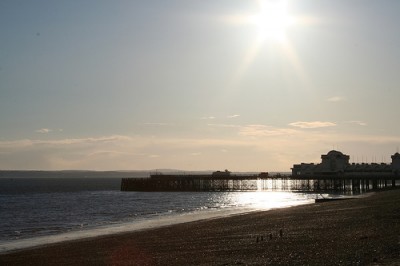 Image by villageidiot under CC licence.