One great thing about being in AA is, like the British Queen, we get two Birthdays a year.
This Birthday Boy had loads of cards, a lovely dinner cooked for him and a trip to the Cinema. Even got free lunch at Pizza restaurant at work (unrelated to my birthday but a very nice coincidence)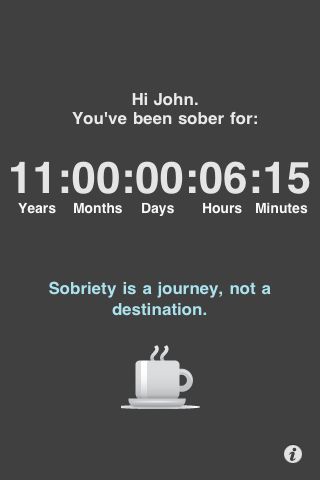 Pic is screen shot of the rather lovely "Friend of Bill" Ipod app, which I would recommend to anyone for its sobriety calculator and "Coffee Time" quick AA quotes for those small moments of quiet in a busy day.