Booked tickets to a gig in my home town of Southsea for a friend of mines birthday present, headlining were Biffy Clyro the support act were the main attraction for us YOURCODENAMEIS:MILO and they seriously went for it that evening putting on one of the most kick arse sets I've ever seen.
The find of the month though was Frank Turner who opened the night, given he was the 2nd support act to pretty hardcore Biffy Clyro fans he held the well packed venue and gave a bloody good solo acoustic performance.
His d�but solo Album "Sleep is for the Week" is firmly secured in my car stereo and Laptop play list, and has a great folk sound without the weirdy beardy sandles. His dry humour and commentary of life make this a must buy album and one to recommend to those folks who have the misfortune to be stuck in my car with me singing at the top of rather flat voice.
The Lyrics of the first track "Real Damage" particularly appeal to this old drunk.
The Real Damage (excerpt)
I woke up on a sofa in an unfamiliar house,
Surrounded by sleeping folks that I didn�t know.
On failing to find my friends, I decided that it was clearly time to go.
So I made my way out of the door as quietly as I could �
There was no one there I knew to say goodbye �
Squinting in the sadly sobering sunshine of the Sunday morning light.

I started the night with all my friends and I ended up alone,
Oh yes I started out so happy now I�m hung-over and down.
It was about then that I realized I was half-way through
The best years of my life.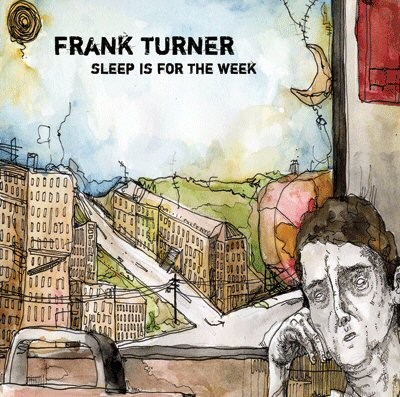 Update:
Found the Video for "The Real Damage" on YouTube